Google Analytics
Redbubble allows you to use Google Analytics to track and report on visitors to your profile and works.
To use this feature, you will need an account with Google Analytics.
If you already use Google Analytics, you can add your Redbubble profile and works pages to your Google Analytics account using your "Web Property ID". A Web Property ID is a tracking code provided by Google that, when added to your Redbubble account, allows Google to track your visitor statistics.
Getting set up with Google Analytics
Create a new Google Analytics account, or add a new profile to your existing Google Analytics account
Make sure 'Web Site' is selected under 'What would you like to track'
Under 'Select a tracking method' choose 'Classic Analytics'. Universal Analytics is not currently supported by RedBubble.
When asked for your website URL, you can enter www.redbubble.com. Google Analytics does not need your specific redbubble page name or details to run properly.
Your account name can be of your choosing, eg "John's Redbubble".
Note: you do not need to select a value for the 'Industry Category' setting.
Click 'Get Tracking ID', read and accept the Terms of Service. This will lead you to the Tracking Code which should look something like this: UA-XXXXXXXX-X. This is your Web Property ID.
In the future this page can be visited by following the steps below:
Log into Google Analytics
Choose your Redbubble profile on the Account Home page
Click the Admin tab on the upper right corner
Select the Tracking Code tab
Where do I enter my Web Property ID on Redbubble?
Once logged in to Redbubble, you will land on your homepage
On the left hand menu, select "Account Details"
On the next left hand menu, select "Google Analytics"
Enter your Web Property ID into the field
Click "Save Changes"
I already have a Google Analytics account, how do I add Redbubble?
For existing Google Analytics users, first click on the Admin tab.
Select 'Add New Property' from the Property drop down menu.
Can I see my sales in Google Analytics?
Sure. First click on the Admin button in GA, then under the Profile column, select Profile Settings.
Turn on 'Ecommerce tracking' in profile settings and set 'Currency displayed as' to match your payment currency.

Click 'Apply'
Note: If you purchase your own work, your transaction will not show up in google analytics
For more information about how to understand your e-commerce tracking in Google Analytics see this article
How do I cancel my Google Analytics association?
Log into Redbubble, after which you will land on your homepage
On the left hand menu, select Account Details"
On the next left hand menu, select "Google Analytics"
Remove your Web Property ID from the field
Click "Save Changes"
After initial set-up, it can take up to 24 hours for Google Analytics to display reliable data.
For all technical support and guidance, please see the "Google Analytics help articles.
What if I don't want to use Google Analytics?
Not a problem! You can still view basic stats on each of your own works below the tags on each work page: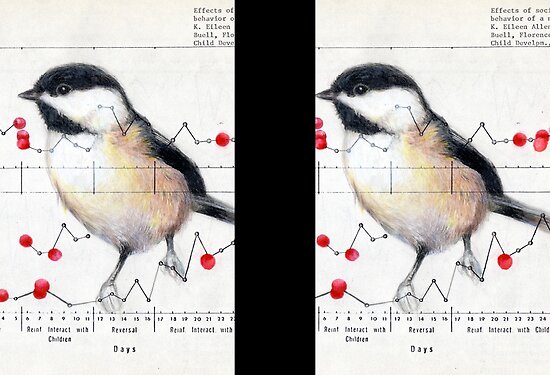 Chickadee and Berries":http://www.redbubble.com/people/paulapaints/art/6433662-chickadee-and-berries by "Paulapaints